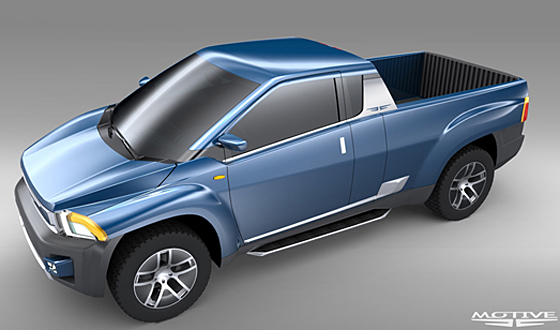 Motive Industries, a global design company in Canada, has a new idea for a completely composite-body midsize pickup truck.
Internally code-named Bison, the design truck is meant to be a showcase for potential clients that might be interested in a design that lends itself to hybrid powertrains, battery storage capability or other future-tech modes of transport. This concept is a shell designed to show Motive's ability to develop a unique pickup design to work with the next and best industry powertrains, renewable fuels or emerging materials and technologies. Starting with a ground-up design, the engineering involved to package the batteries and powertrain isn't compromised by any pre-existing chassis.
The Bison boasts a bed size that's 75 inches long, 52 inches wide and 21.5 inches tall, closer in cargo dimensions to the much-larger full-size short bed. Motive says the ground clearance of the design is 9.5 inches, but that would likely vary depending on what powertrain or suspension package a manufacturer prefers.
As to construction, Motive believes there are many benefits to a composite-bodied pickup. The first being it's lightweight. Using carbon fiber over steel can reduce weight by as much as 50 percent, whereas fiber glass would offer only a 30 percent weight reduction.
Second, composite-bodied vehicles can have a profitable low to medium production run between 500 and 25,000 vehicles. One of the largest differences in producing a vehicle like the Bison is in the tooling investment required for stamped steel versus composite. In many cases, the costs for composite tooling can be a fraction of similar stamped-steel tooling.
A 100,000-unit production run — or the idea that to make a profit, many manufacturing execs don't want to consider any new models that can't potentially sell 100,000 units per year — is, in many ways, becoming difficult to manage as manufacturers struggle to keep up with developing technology and erratic market trends. Motive hopes to enlighten manufacturers about the benefits of a vehicle that can have a much lower production run and still make a profit.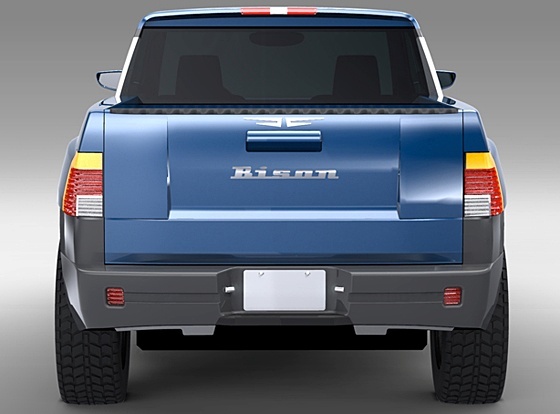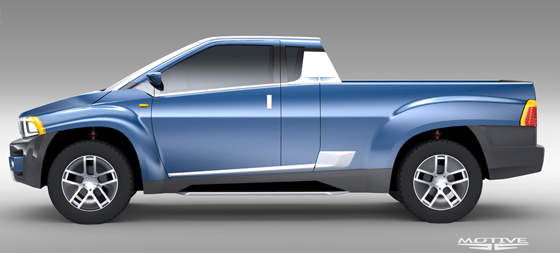 _________________
Rislars Ride
Is it so wrong that I kind of like it?

jpmc

Expert





Posts

: 1155


Location

: New Zealand


:

:



I was thinking the same, its kind of cool, i like the way the back end looks

_________________
Rislars Ride
---
Permissions in this forum:
You
cannot
reply to topics in this forum